Improving recycling of packaging in Queensland by learning how to sort plastics for kerbside collection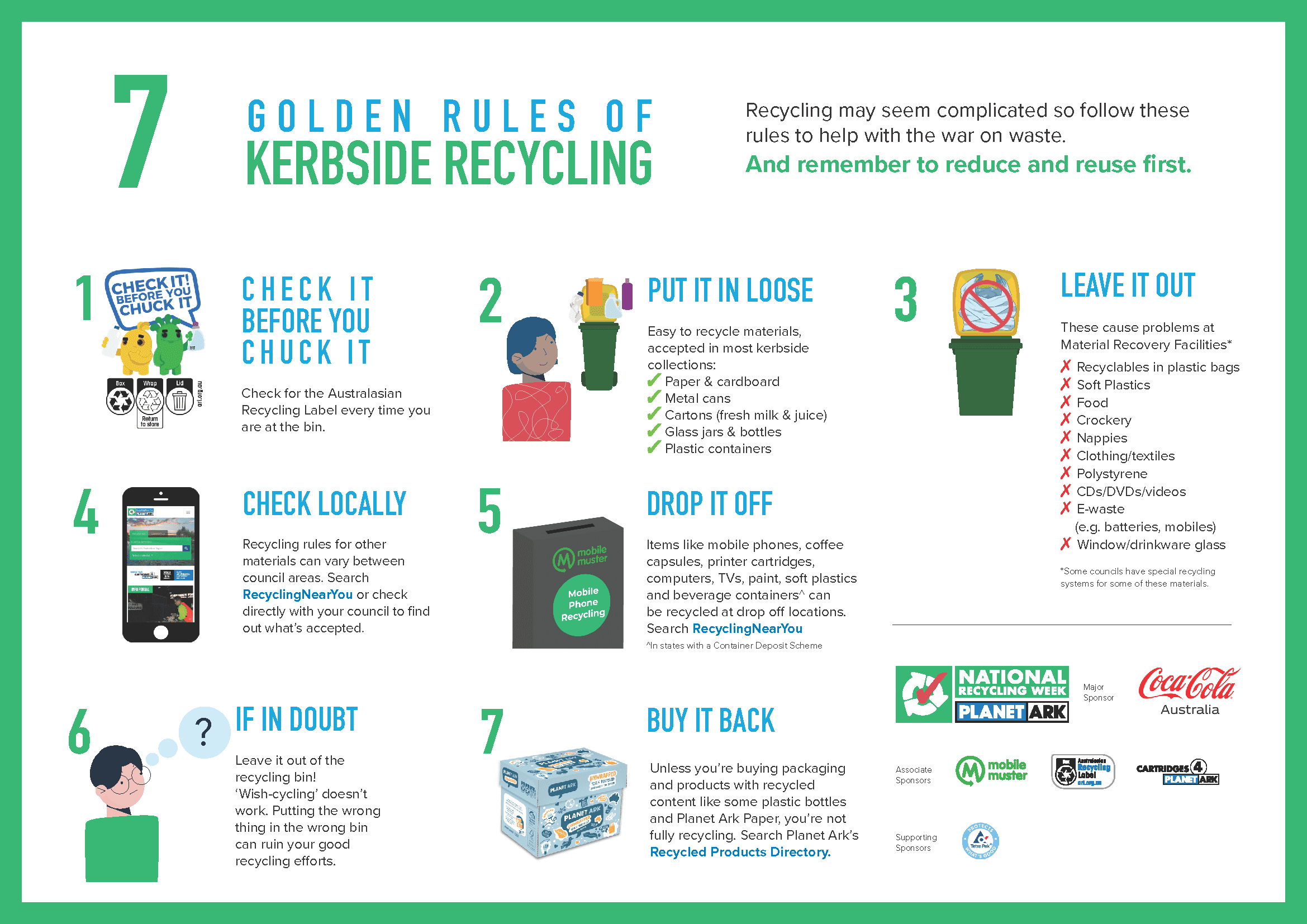 In our efforts to continue to provide information and guidance on improving the environmental impact of packaging, here is an article focusing on a big barrier preventing effective recycling and waste reduction in Australia – not having a consistent kerbside recycling and labelling collection system. Implementing a consistent system has been identified as a main action by the Australian Government as it plans to work with states and territories to address the situation¹. By 2025 the goal is to more than double Australia's annual recycling capacity and to lift the average recycled content rate in plastics from the current 4% to 20%.
The Government aims to tackle the problem of only 13% of plastic being recycled and there will be a number of interventions across the plastic life-cycle that everyone will have a role to play a part in, including consumers¹. Honing in on Queensland, and following on from information previously shared about the ban of hard-to-recycle single use plastics, let's have a look at what else you can do to make a positive contribution towards this environmental mission. Specifically this article explores how you can ensure your plastics end up in the right kerbside bin and assist with efficient processing at recycling facilities.
Recycling right – familiarise yourself with your council kerbside collection rules
The Queensland Government has a helpful page on its website that provides some general tips for better recycling, including the important suggestion of visiting your local council website to find out more about recycling in your area. Remember that different councils have different rules about what they do or do not collect in kerbside bins.
To make this even easier for you, here is a link to the Recycling Near You website that provides a directory of all council websites in Queensland. This site also provides these excellent resources to help you promote responsible recycling in your business.
Getting your head around labelling – rollout of the Australasian Recycling Label (ARL)
You will notice the reference to recycling codes on the council links and perhaps even being in the industry you struggle to remember what each code relates to. It is worth pointing out that part of the Australian Government's National Plastics Plan is to improve the recycling labels on products so that they are easy to understand, since an item's recyclability varies depending on the availability of recovery facilities in a region, item shape, weight and so much more.
Traditionally, the RIC (plastic resin identification coding) system has been used to help the industry identify and sort plastic items at the material recovery facilities. Though not designed to convey information on recyclability, they are also used by the public to make plastic disposal decisions which can cause consumer confusion.
A fast-tracked rollout of the Australasian Recycling Label (ARL) is intended to combat this 'confusion problem'. By the end of 2023 approximately 80% of supermarket products will display the ARL¹. Here is a short video that explains what the ARL is. As you can see below, this labelling system is very simple and has recently been rated by the United Nations Environment Programme as a world-leading consumer labelling program.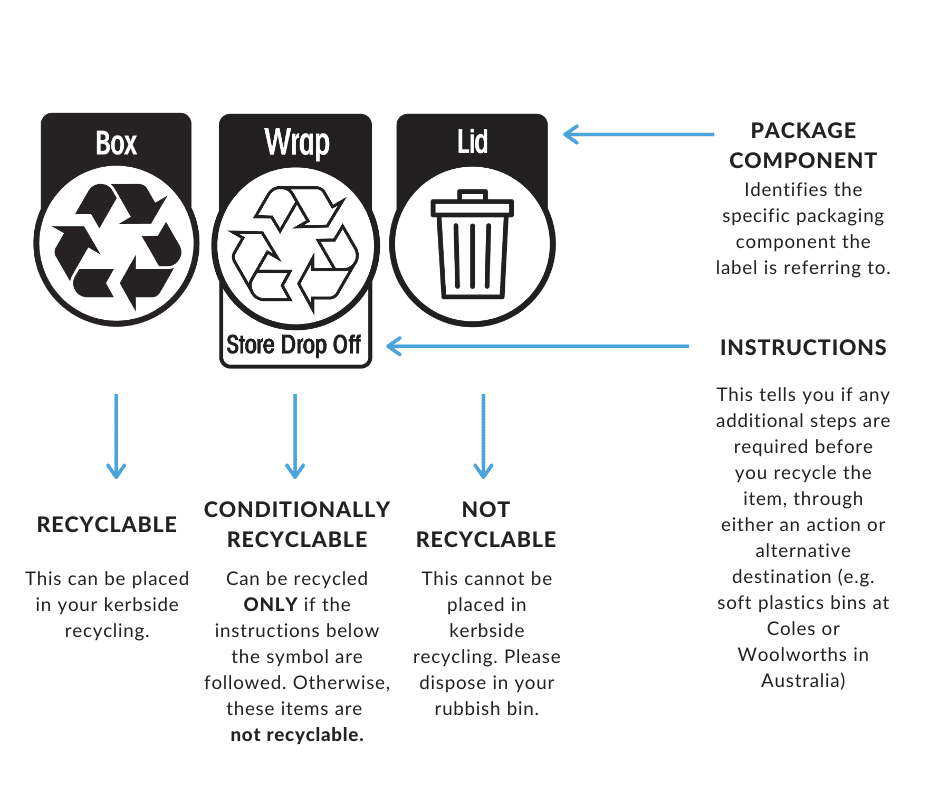 Image source: Australia Recycling Label. (Planet Ark, n.d.). https://recyclingnearyou.com.au/arl/
A reference guide to plastic material codes
In the interim, while the ARL is being rolled out, we've provided a reference guide that may be useful to identify, at a glance, the likely recyclability of an item based on its RIC. You can use this as an initial indication prior to investigating the kerbside collection availability from the relevant council website (see link in an earlier paragraph to the recycling near your council website directory).

Bonson is ready to help provide information and guidance on food packaging choices
As a final note, remember that the Bonson team are here to help reduce the confusion and assist you with making better food packaging choices that are right for your business and your customers. Please get in touch if you need any further guidance or would like to know more about our products' end of life options.
Reference:
Department of Agriculture, Water and the Environment, The Australian Government. (2021). National Plastics Plan 2021. http://www.environment.gov.au/system/files/resources/a327406c-79f5-47f1-b71b-7388407c35a0/files/national-plastics-plan-2021.pdf
Planet Ark. (n.d.).  Australasian Recycling Label. https://recyclingnearyou.com.au/arl/